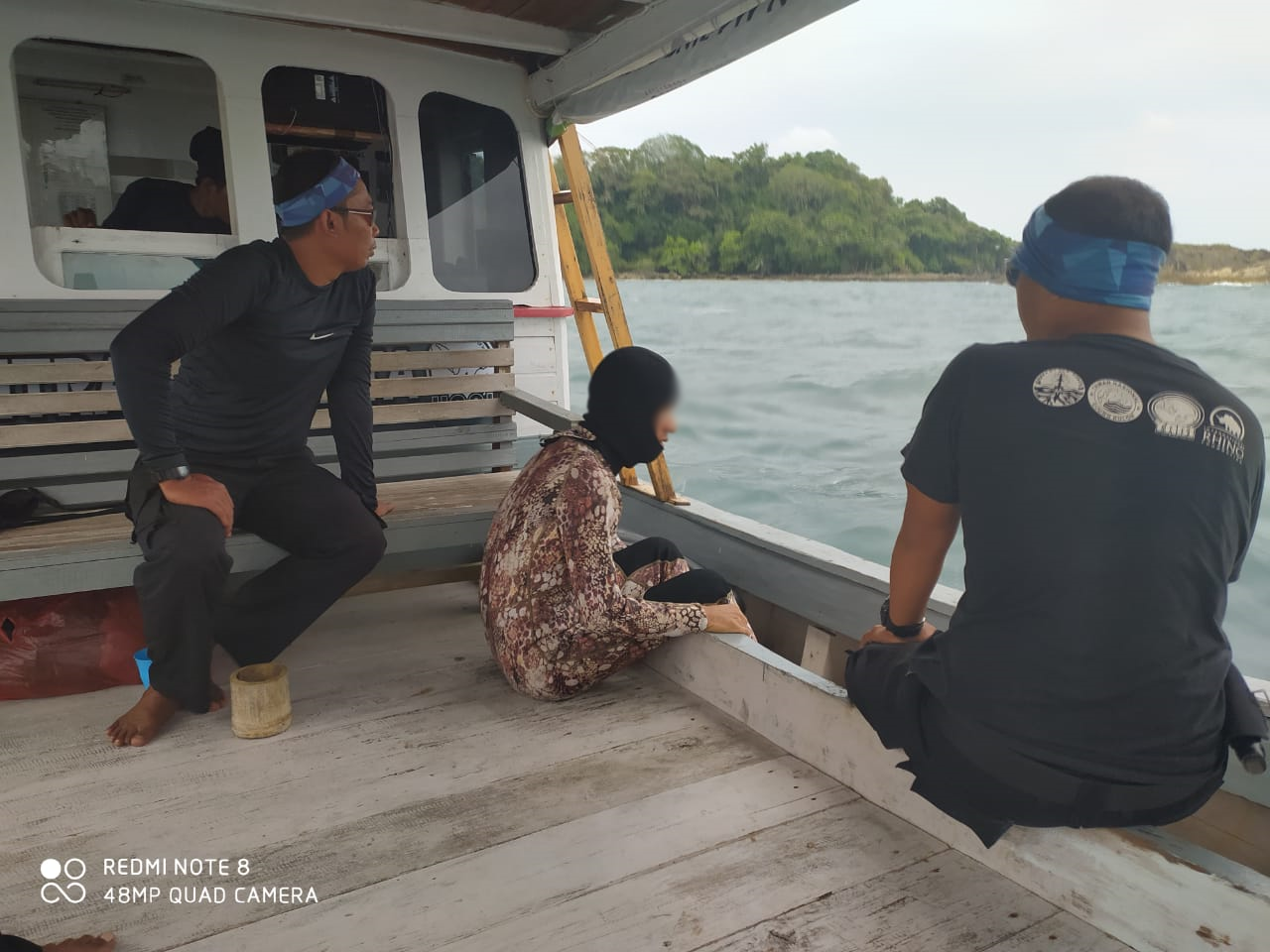 Rhino Protection Unit (RPU) Marine team – YABI in Ujung Kulon National Park, which was newly formed and inaugurated on January 23, 2020, has succeeded in capturing illegal fishing using spear guns in the Tanjung Layar Region on March 22, 2020.
The offender ship has been monitored by the Marine RPU team since March 21, 2020, because it entered TNUK Area without permission. When searched, the ship had 6 (six) crew members who were swimming with a spear gun to shoot fish.
After coordinating with relevant parties, the team immediately dispelled the offender's ship. The team immediately conducted an interrogation and on-site search, from the search results, they were caught red-handedly taking red snapper, cue (Gerong), Baronang and large-sized pelagic fish. After being questioned, the perpetrators came from Jakarta and China, totaling 13 people, using a semi-commercial ship from Hong Kong with a 12-cylinder engine.
The route of the perpetrators' journey to the TNUK area starts from the Port of Batavia, Pier of the Edge of Jakarta, directly to the Ujung Kulon National Park in the Panaitan and Peucang areas. The alleged violators of the rules of the Indonesian National Park were then taken to the Ujung Kulon National Park Resort office – Peucang Island to be recorded and given a warning letter not to repeat their actions. The perpetrators were given an explanation and understanding of the prohibition of entering the TNUK area without permission, as well as the prohibition of using a spear gun to catch fish in the waters of TNUK.